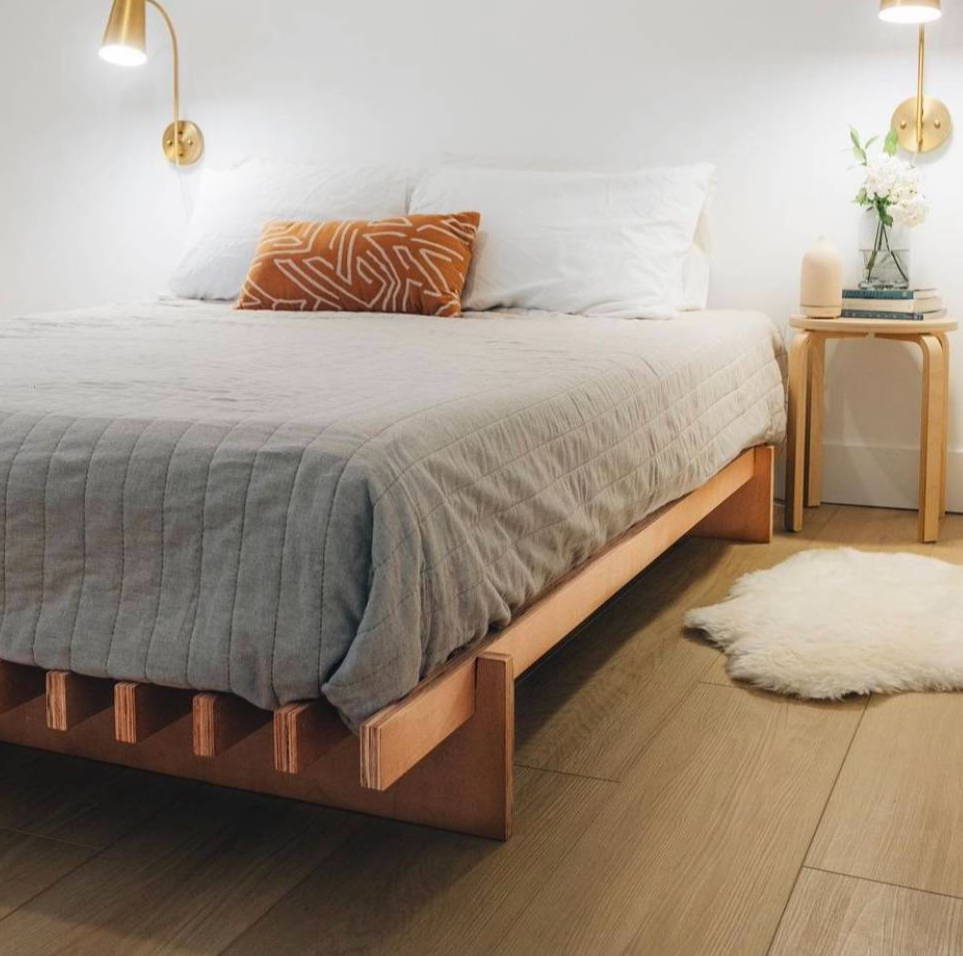 We make innovative modern designs that are not found elsewhere, and we are proud to say that our products are unique in design and function. Each bed frame is designed in such a way that the customer only needs to set aside a few minutes for assembly. Our bed frames are also highly versatile, meaning select beds can be expanded if the customer decides to change mattresses, and they are easy to stack for storage and moving from one location to the next.
We use Birch plywood for our beds from forests located in Quebec, Canada. Replenishing forests and keeping the environment in mind is a priority, so we make sure to only partner with companies that have responsible and sustainable stewardship practices at the forefront.
---
---
Linseed or flaxseed oil is derived from the seeds of the plant. It has been used for hundreds of years for the protection of interior and exterior wood. Linseed oil is becoming more popular again, as it is non-toxic and shows environmentally friendly characteristics. After application, it penetrates deep into the wood and shows the natural grain beautifully.
---
All of the wood we use is FSC® approved. FSC® stands for The Forest Stewardship Council which is an "international certification system for forests and forest products that promotes environmentally appropriate, socially beneficial and economically viable management of the world's forests." FSC® is recognized across the global marketplace as the most credible forest certification system. It is also supported by renowned organizations such as WWF Canada, Greenpeace, Rainforest Alliance, and the David Suzuki Foundation among others.
---